Comunicati stampa
It's now official, MAGIC is back in 2023 and for the first time of its history, MAGIC will be held for two days on February 25 and 26, 2023.

The program still includes extraordinary guests, animation, manga, video games, exhibitions, an international cosplay and an international manga competitions and several activities…



LINK TO A SHORT TEASER FEATURING PREVIOUS GUESTS HERE

LINK TO THE PRESS RELASE HERE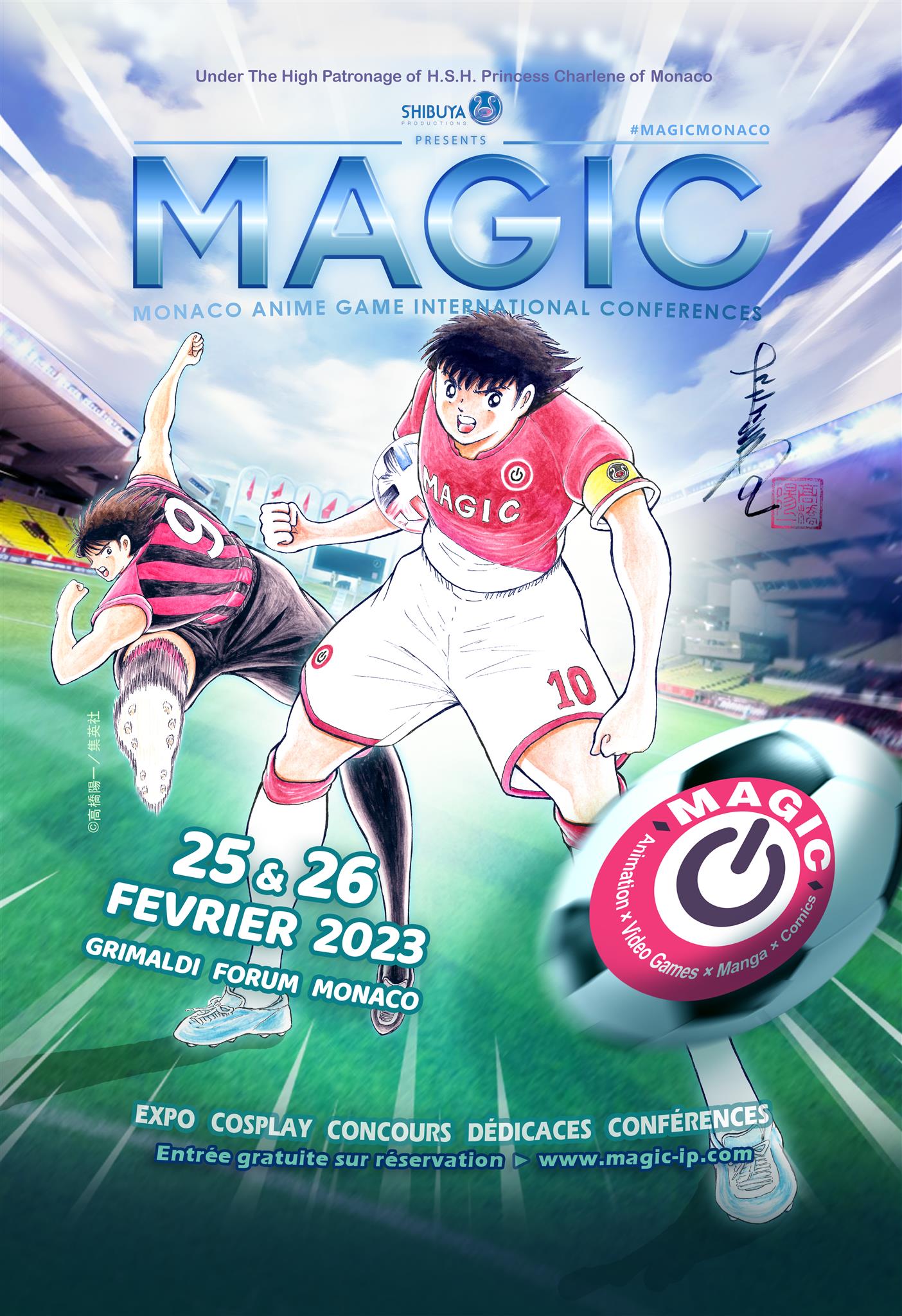 The official poster has been drawn and signed by the great Yōichi Takahashi, creator of the famous manga Captain Tsubasa. He will also attend MAGIC 2023.
Comunicati stampa febbraio 2020
Comunicati stampa gennaio 2020
Comunicati stampa ottobre 2019

Comunicati stampa giugno 2019

Comunicati stampa aprile 2019

Comunicati stampa dicembre 2018
Comunicati stampa novembre 2018
Comunicati stampa ottobre 2018
Comunicati stampa ottobre 2018
Comunicati stampa settembre 2018
Comunicati stampa luglio 2018
Comunicati stampa febbraio 2018
Comunicati stampa guigno 2017

Comunicati stampa
L'iscrizione alla manifestazione
MAGIC è un evento privato organizzato da Shibuya Productions. L'ingresso è gratuito e su registrazione. Tuttavia l'organizzazione si riserva il diritto di declinare l'ingresso senza alcuna giustificazione.
Editoriale
Cédric Biscay

What an honor for Shibuya Productions to celebrate the 8th anniversary of our event the Monaco Anime Game International Conferences (MAGIC) on February 25 and 26, 2023.

Who could have believed, that a Gala Dinner, which was initially organized to celebrate the creation of the company, was going to transform into an inevitable yearly pop culture event in the Principality of Monaco.

Who would have thought that after only 4 years, MAGIC will be exported to Japan, in Kyoto, Japanese culture's heart.