News
We are pleased to share with you the 11 preselected projects for our Magic manga contest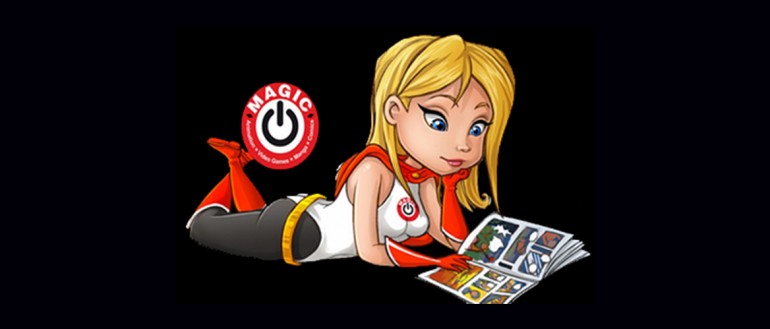 This year again we have received very high level projects! Of the initially received 43 stories, it was difficult for the members of the Jury to select 10. For this reason, you will find that 11 manga will be translated into Japanese and transmitted to SHUEISHA Inc.
See you on January 17, 2019 to discover the 5 finalists who will go to Monaco on March 9 defend their project in front of our jury of exception.
Here is the list:
Ray Adrian N. Magbanua – Ace Up (Philippines)
Jehan Sanvoisin – God of Thunder (France)

Fabien Ronteix – Gunter (France)

Emerson Rodrigues – Hole City (Brasil)

Tanatach Chokcharoensup – Mara (Thailand)

Dylan Maldonado- Nightwatcher (France)

Charles Compain – Quand nos yeux avait la même couleur (France)

Jasmin PUSCHACHER- Switch (Austria)

Laurent Romero –  Tobudasai (Netherlands)

Vind et Kero- LEIF ( Kuwait and Philippines)

Chloé Vanzelli et Ingrid Boishardy – White Magus Tale (France)

Congratulations to all of the preselected candidates, and thank you for all the participants for their work!
We would like to remind you, that the winner will have the chance to stay one month in Japan, and meet a tantô (editor) from Shueisha, get advice from mangakas  and try to extend their partnership with this publisher.
Registration for the event
MAGIC is a private event organized by Shibuya Productions. The entrance is free of charge and requires prior registration. The organization reserves the right to deny anyone entry to the event at their discretion.
Editorial
Cédric Biscay

What an honor for Shibuya Productions to celebrate the sixth anniversary of our event the Monaco Anime Game International Conferences (MAGIC) on the 7th of March.

Who could have believed, that a Gala Dinner, which was initially organized to celebrate the creation of the company, was going to transform into an inevitable yearly pop culture event in the Principality of Monaco.

 Who would have thought that after only 4 years, MAGIC will be exported to Japan, in Kyoto, Japanese culture's heart.