Manga Contest
Since 2107, Shibuya Productions and SHUEISHA Inc. are sponsoring a manga creation contest as part of the Monaco Anime Game International Conferences (MAGIC) in partnership with Shibuya International.
Here is the list of the 10 preselected projects :
Dylan Maldonado – Strange Raven
Fabien Ronteix – Little Humanus
Jasmin Puschacher – Claws
Kim Joanne – Runtime (Merged)
Leïla Bensaïd – Dream Maker – The Artist
Mamadou Dieng – Nako
Maria Enjelia Villanueva –  Royal Magic Gala
Ornella Schvartz – Noctalis
Yoann Vornière – Big Burger Boy
Alice Barnes –  Clean Sweep
CONGRATULATIONS TO ALL OF YOU !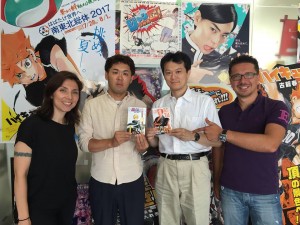 The contest is free and open to all.
The judges of the final will select a winner and runner-up:
– The runner-up will receive a certificate of participation as a finalist and their work will be published on the Shônen Jump + website.
– The winner will receive a first prize certificate and their work will be published on Shônen Jump +.
Shibuya Productions will also offer them a one month trip to Japan (including a return ticket in economy class for one person, transportation from the airport to the accommodation, accommodation in Tokyo for one person). During the trip, the winner will meet a tantô (publisher) from Shueisha, work with mangaka and get the opportunity to extend their partnership with this publisher for one extra year !
Try to be part of the selected projects and present your manga to our members of the exceptional jury including
Tite Kubo, author of Bleach
The other Jury members will be announced shortly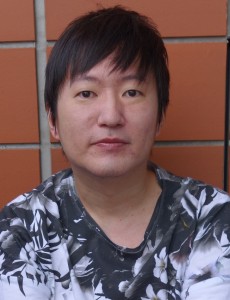 Back to our previous winners:
We are happy and proud to announce that Hyper Shiritori by vinhnyu, MAGIC 2017 manga contest big winner is now on Shônen Jump + !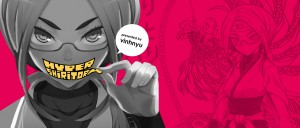 The Witcher in the City by Dhafer, the runner-up, is also available since april.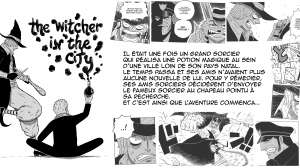 Registration is open !

Entry forms should be submitted by email to mangacontest@magic-ip.com, along with a scanned image file of these signed terms and conditions and a link to a server where we can download your full work.
Schedule:
For reasons beyond control, Shibuya Productions may have to modify this schedule – any change will be announced on the magic-ip.com website which participants are advised to visit on a regular basis, as well as by email, 15 days to the event at the latest.
Important dates:
30th May 2017- Registration start date; Story submission open
1st October 2017 – Last day to register
15th October 2017 – Final deadline for story submission;
All stories submitted after 15th October 2017 at 12:00 am CET will be rejected.
16th October – 30th October 2017 – Shortlist of 10 stories selected by the shortlisting panel judges
7th November 2017 – Announcement of the selected stories
8th November 2016 – 10th December 2017 – Translation of the selected 10 stories into Japanese
10th December 2017 – Submission to SHUEISHA Inc.
Tuesday, 16th January 2018 – Announcement of the 5 finalists
24th February 2018 – Deliberations of the judges in the presence of the selected artists to determine the winner and runner-up.
Do you want to register ? Download Terms and Conditions HERE

To be valid, these have to be initialled and signed!
To see the template, please click HERE.
Registration for the event
MAGIC is a private event organized by Shibuya Productions. The entrance is free of charge and requires prior registration. The organization reserves the right to deny anyone entry to the event at their discretion.
Editorial
Cédric Biscay

It is a great honour for Shibuya Productions to announce the fourth annual Monaco Anime Game International Conferences (MAGIC) taking place next 24th February in Monaco's Grimaldi Forum. Being myself a fan of mangas, video games, animation and comics, I just wanted to share those passions with people who love these worlds by bringing them some of the greatest artists from around the world.

Read more...