Alisyuon
Alisyuon est une cosplayeuse espagnole passionnée par les costumes de haute couture et les designs élaborés.
Elle était la gagnante du Magic International Cosplay Master 2018, et de la Ligue internationale de cosplay 2017, ainsi que de nombreux autres prix internationaux et nationaux tels que CCCC, ECG,Dreamhack.
Elle admire les concours de cosplay et de maquillage professionnel, et a obtenu en quelques années des prix différents.
Alisyuon revient à cette édition en tant que jury avec un grand enthousiasme, désirant voir le niveau de compétition de cette année et espérant rencontrer tous les concurrents pour leur souhaiter la meilleure des chances.
See her page HERE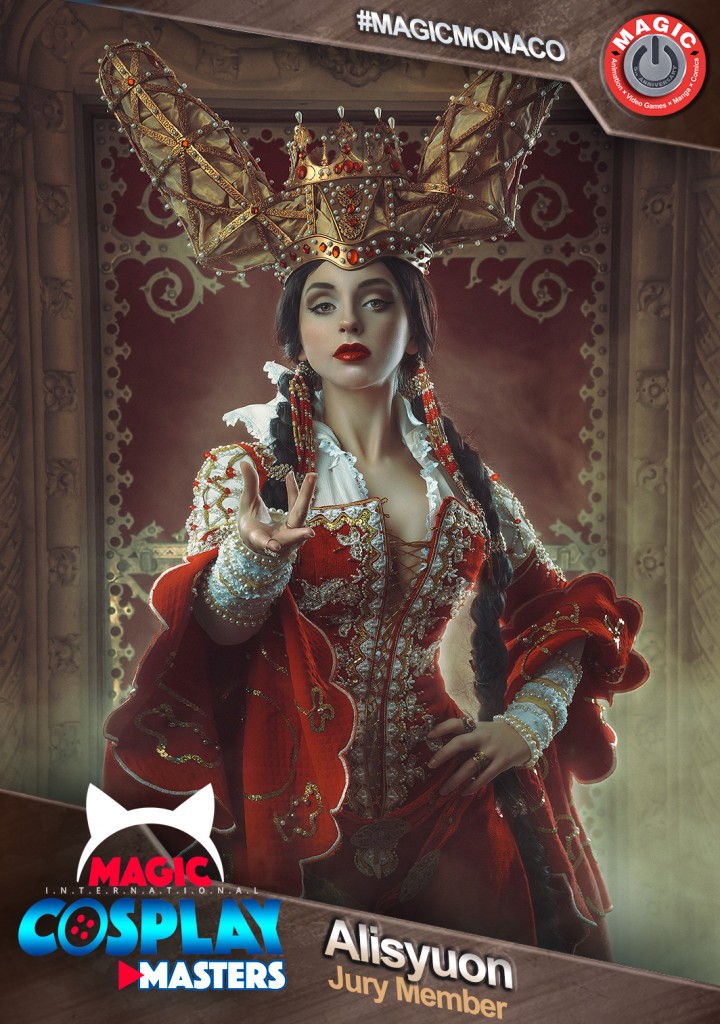 L'iscrizione alla manifestazione
Les inscriptions sont terminées.

The registrations are closed.

You can still come to the front desk if the maximum capacity is not reached.
Editoriale
Cédric Biscay

What an honor for Shibuya Productions to celebrate the fifth anniversary of our event the Monaco Anime Game International Conferences (MAGIC) on the 9th of March.

Who could have believed, that a Gala Dinner, which was initially organized to celebrate the creation of the company, was going to transform into an inevitable yearly pop culture event in the Principality of Monaco.

Who would have thought that after only 4 years, MAGIC will be exported to Japan, in Kyoto, Japanese culture's heart.