Alisyuon
Alisyuon is a Spanish cosplayer passionate about high fashion costumes and elaborate designs.
She was the winner of the Magic International Cosplay Master 2018 and the International Cosplay League 2017, as well as accumulating other international and national awards such as the CCCC, ECG, Dreamhack.
She is following the cosplay and professional make-up contests, and she has achieved different awards in a few years.
Alisyuon returns to this edition as a jury member with great enthusiasm, wanting to see the level of competition  and hoping to meet all the competitors to wish them good luck.
See her page HERE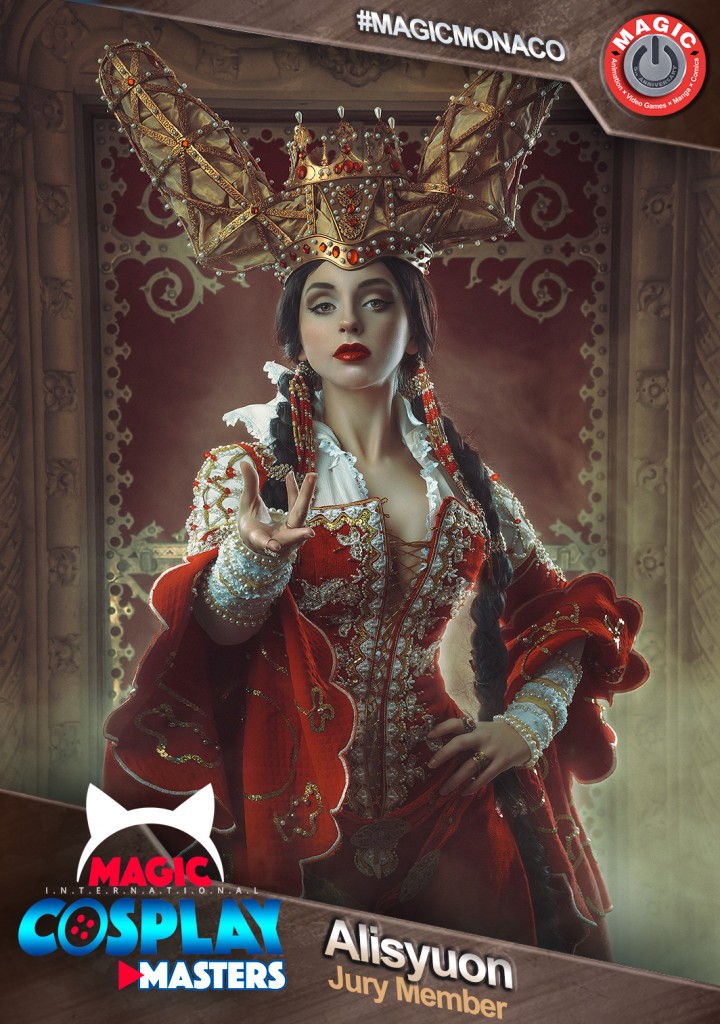 Registration for the event
Les inscriptions sont terminées.

The registrations are closed.

You can still come to the front desk if the maximum capacity is not reached.
Editorial
Cédric Biscay

What an honor for Shibuya Productions to celebrate the fifth anniversary of our event the Monaco Anime Game International Conferences (MAGIC) on the 9th of March.

Who could have believed, that a Gala Dinner, which was initially organized to celebrate the creation of the company, was going to transform into an inevitable yearly pop culture event in the Principality of Monaco.

 Who would have thought that after only 4 years, MAGIC will be exported to Japan, in Kyoto, Japanese culture's heart.