CONCORSO DI VIDEOGIOCHI
Grande concorso di creazione di videogiochi organizzato per MAGIC.
Per la seconda volta consecutiva, MAGIC ritorna con l'unico concorso al mondo di creazione di Videogiochi.
L'avrete sicuramente capito: in qualità di organizzatori di MAGIC, siamo dei veri e propri appassionati di videogiochi.
Pensiamo che il gameplay non venga messo abbastanza in risalto in molte produzioni attuali, che si concentrano maggiormente sull'estetica.
Siamo intimamente convinti che il gameplay sia l'elemento essenziale che consente di divertirsi giocando.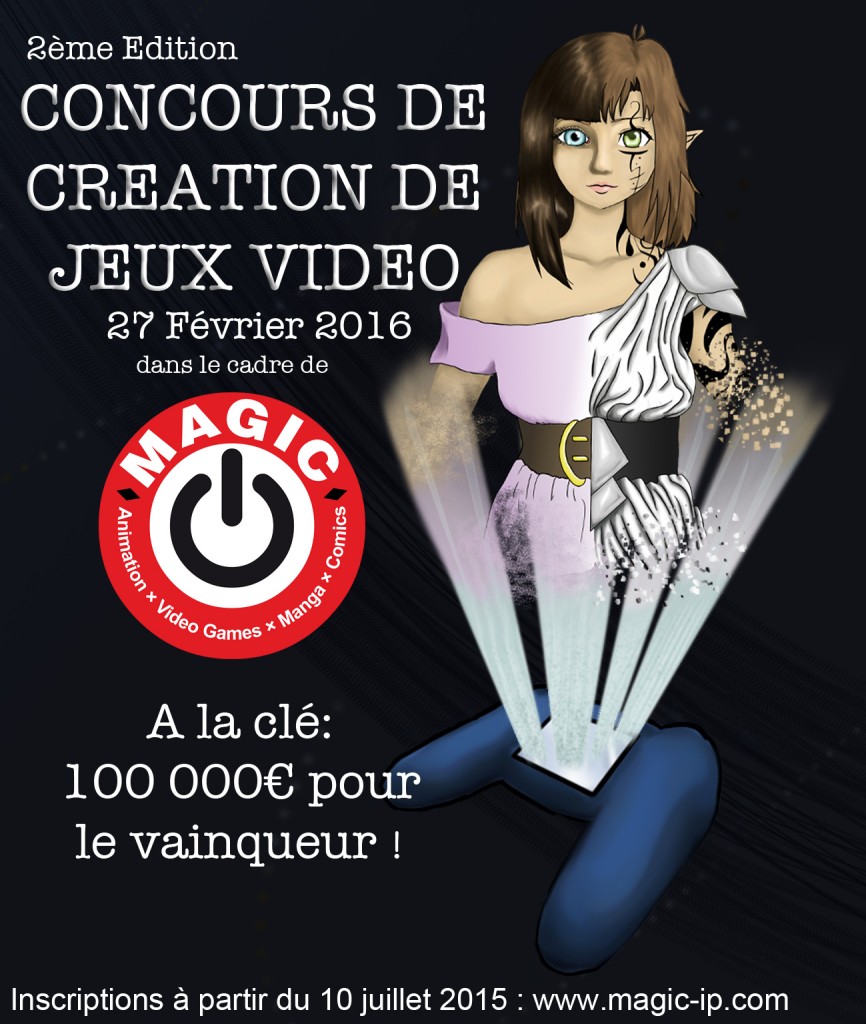 Provate a richiamare alla mente quei tempi in cui potevate rigiocare lo stesso gioco decine e decine di volte dopo averlo terminato, sui cabinati in sala giochi, con la PlayStation o al computer.
Con questo concorso UNICO AL MONDO, vogliamo premiare tutti coloro che pongono il gameplay al centro del loro progetto di creazione di giochi.
Calendario delle iscrizioni
Prossimamente
Jury member of MAGIC 2016

Christophe Heral                                                Raoul Barbet                                                   Viktor Kalvachev
L'iscrizione alla manifestazione
We inform you that the registration is closed from Friday Feburary 26th at 8 am French Time.
Those who did not get the chance to register, do not hesitate to come at the entrance on February 27th, but we cannot guarantee that you will enter the event.
Thank you for your understanding.
Editoriale
Cédric Biscay

C'est un grand honneur pour Shibuya Productions d'annoncer la 2ème édition du Monaco Anime Game International Conferences (MAGIC) qui aura lieu le 27 février prochain au Grimaldi Forum. En tant qu'amateur de mangas, de jeux vidéo, d'animation et de comics, je souhaitais partager ces passions auprès d'un public amoureux de ces univers en sollicitant les plus grands artistes internationaux.

Leggere il seguito