New MAGIC guests have been revealed at the press conference!
Please discover the list of our guests, which were revealed exclusively at the press conference on February 7th.

Highlander, Greystoke, Subway and Mortal Kombat…  The great Christophe Lambert  actor and producer of Franco-American cinema, will be present at the 5th anniversary of MAGIC on March 9, in conference and signings!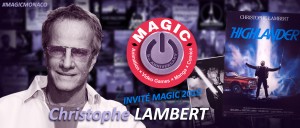 Good news for Shenmue 3 fans! Yū Suzuki will give a conference with exclusive announcements on this highly anticipated video game, which will be released on August 27, 2019.Also meet him during the signing sessions. More surprises to come!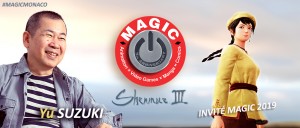 Lyse and Didier Tarquin have realeased U.C.C. Dolores last January with a great succes, while the saga Lanfeust continues breaking records. They will both be at MAGIC on March 9th!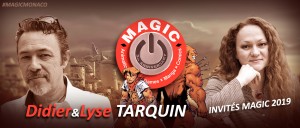 William Simpson is a Northern Irish comic artist, who has been worked as the leader storyboard artist for the TV series Game of Thrones, since 2011. He will attend the 5th edition of MAGIC, overall you can find him at the live drawing session and signings during the event.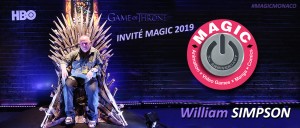 See you at MAGIC on the 9th March at the Grimaldi Forum!
L'iscrizione alla manifestazione
Les inscriptions sont terminées.

The registrations are closed.

You can still come to the front desk if the maximum capacity is not reached.
Editoriale
Cédric Biscay

What an honor for Shibuya Productions to celebrate the fifth anniversary of our event the Monaco Anime Game International Conferences (MAGIC) on the 9th of March.

Who could have believed, that a Gala Dinner, which was initially organized to celebrate the creation of the company, was going to transform into an inevitable yearly pop culture event in the Principality of Monaco.

Who would have thought that after only 4 years, MAGIC will be exported to Japan, in Kyoto, Japanese culture's heart.