CONCORSO DI COSPLAY
For the MAGIC 5th anniversary, Shibuya Productions is preparing something unique,  the Magic International Cosplay Masters, a show you will not  want to miss!
The best performer will also win a return ticket to Japan ! In 2018, you attended a contest gathering 16 of the best international cosplayers, coming from 12 different countries.
The first 2019 finalists will be announced soon, stay tuned !
The challengers we are selecting for this 5th edition will wear a home and tailor made costume especially designed for the MAGIC.
Follow us on Facebook for the latest updates here !
Please feel free to contact us via Email for any request : info@magic-ip.com
In 2018, our team selected the best costume among all the visitors! (obviously our cosplayers won't be in the competition)
There is no selection criterion required : Cédric, Dominique, Hervé, Yas, Alexandra and Sahé will follow their heart.
The winner went on stage at the end of the day to receive the award.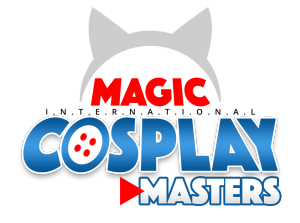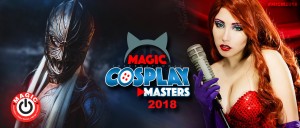 L'iscrizione alla manifestazione
MAGIC è un evento privato organizzato da Shibuya Productions. L'ingresso è gratuito e su registrazione. Tuttavia l'organizzazione si riserva il diritto di declinare l'ingresso senza alcuna giustificazione.
Editoriale
Cédric Biscay

Quel honneur pour Shibuya Productions de célébrer le 9 mars prochain, les 5 ans de notre événement le Monaco Anime Game International Conferences.

Qui aurait pu croire qu'un dîner de gala organisé pour célébrer l'ouverture de la société, allait se transformer en un événement annuel pop culture incontournable en Principauté de Monaco ?

Qui aurait songé qu'après seulement 4 éditions MAGIC allait s'exporter au Japon, à Kyôto, ville et berceau de la culture japonaise ?