The MAGIC reveals the poster of its 5th anniversary in live from Tokyo and announces the attendance of its author: the manga master, Leiji Matsumoto!
Yesterday, in live from Tokyo, Cédric Biscay, the founder of MAGIC, President & CEO of Shibuya Productions, surprised the MAGIC fans. Alongside the great Leiji Matsumoto, the creator of Captain Harlock, he unveiled in live the poster that will illustrate the 5th anniversary of MAGIC. An outstanding gift from the manga master, who, moreover, announced his presence in Monaco on March 9, 2019.
To downlaod the press release, click HERE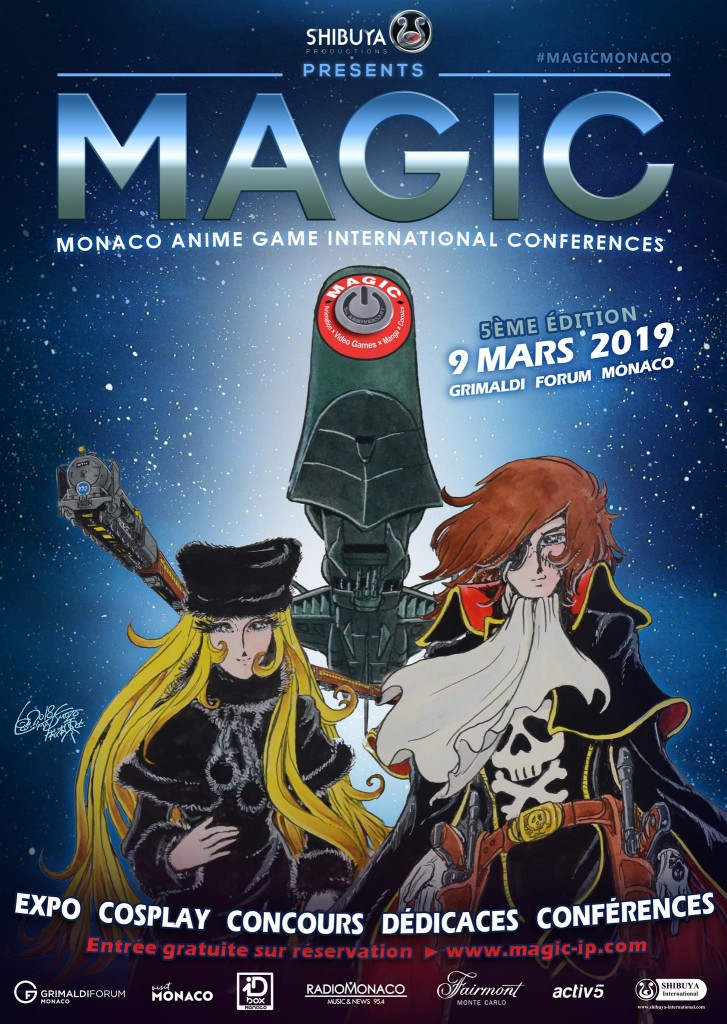 Registration for the event
MAGIC is a private event organized by Shibuya Productions. The entrance is free of charge and requires prior registration. The organization reserves the right to deny anyone entry to the event at their discretion.
Editorial
Cédric Biscay

What an honor for Shibuya Productions to celebrate the fifth anniversary of our event the Monaco Anime Game International Conferences (MAGIC) on the 9th of March.

Who could have believed, that a Gala Dinner, which was initially organized to celebrate the creation of the company, was going to transform into an inevitable yearly pop culture event in the Principality of Monaco.

 Who would have thought that after only 4 years, MAGIC will be exported to Japan, in Kyoto, Japanese culture's heart.