LucioleS
French cosplayer since 2007, LucioleS is used to be on stade and will be performing at our big international cosplay contest at MAGIC#2 27th February 2016!
To see her work, click HERE.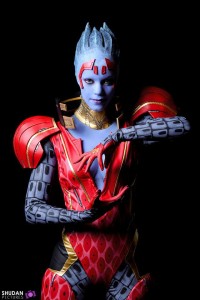 Copyright: Shashin kaihi Photography / Shudan Pictures
Registration for the event
Registrations for MAGIC 2021 will open soon.
Editorial
Cédric Biscay

What an honor for Shibuya Productions to celebrate the sixth anniversary of our event the Monaco Anime Game International Conferences (MAGIC) on the 7th of March.

Who could have believed, that a Gala Dinner, which was initially organized to celebrate the creation of the company, was going to transform into an inevitable yearly pop culture event in the Principality of Monaco.

 Who would have thought that after only 4 years, MAGIC will be exported to Japan, in Kyoto, Japanese culture's heart.