Ivy's Envies
Ivy is a French cosplayer, specialized in historical (or historically inspired) costumes and also by movie costumes replicas. She will be performing at the MAGIC 2016 big international cosplay contest!
To see her work, click HERE.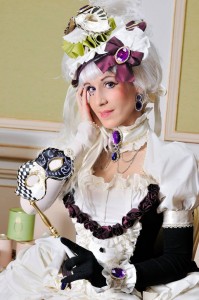 Copyright: Nakana-focus
Registration for the event
MAGIC is a private event organized by Shibuya Productions. The entrance is free of charge and requires prior registration. The organization reserves the right to deny anyone entry to the event at their discretion.
Editorial
Cédric Biscay

It is a great honour for Shibuya Productions to announce the fourth annual Monaco Anime Game International Conferences (MAGIC) taking place next 24th February in Monaco's Grimaldi Forum. Being myself a fan of mangas, video games, animation and comics, I just wanted to share those passions with people who love these worlds by bringing them some of the greatest artists from around the world.

Read more...