Fresco, the great 2017 video game contest winner !
On February 18th 2017 an exclusive videogame creation contest was held as part of the Monaco Anime Game International Conferences event. 40+ projects were submitted, 5 of them were selected and 1 of them became the ultimate winner.
Congratulations to MAGIC 2017's videogame creation contest winner – Fresco, who won the €100,000 investment prize offered by Shibuya Productions and awarded by our panel of judges including Michel Ancel, David Hart and Giancarlo A. Mori.
Fresco will also receive free promotion for his project through a fundraising campaign and tailored guidance through our partnership with crowdfunding site KissKissBankBank.
This effort reflects Shibuya Productions' will to support and assist emerging talents.
Fresco is a first-person exploration/puzzle game, with a unique gameplay system. Here's the synopsis: "You wake up alone in a world where life has disappeared. You soon find paintings that you can interact with. As you have a closer look at those pictures, you realise they look quite similar to your environment. Use them to your advantage by placing them on strategic locations so you can make your way through this strange world. You need to analyse your environment, understand what the paintings stand for and find out how to apply them to the world."
Congratulations to the winner Yannick Gerometta!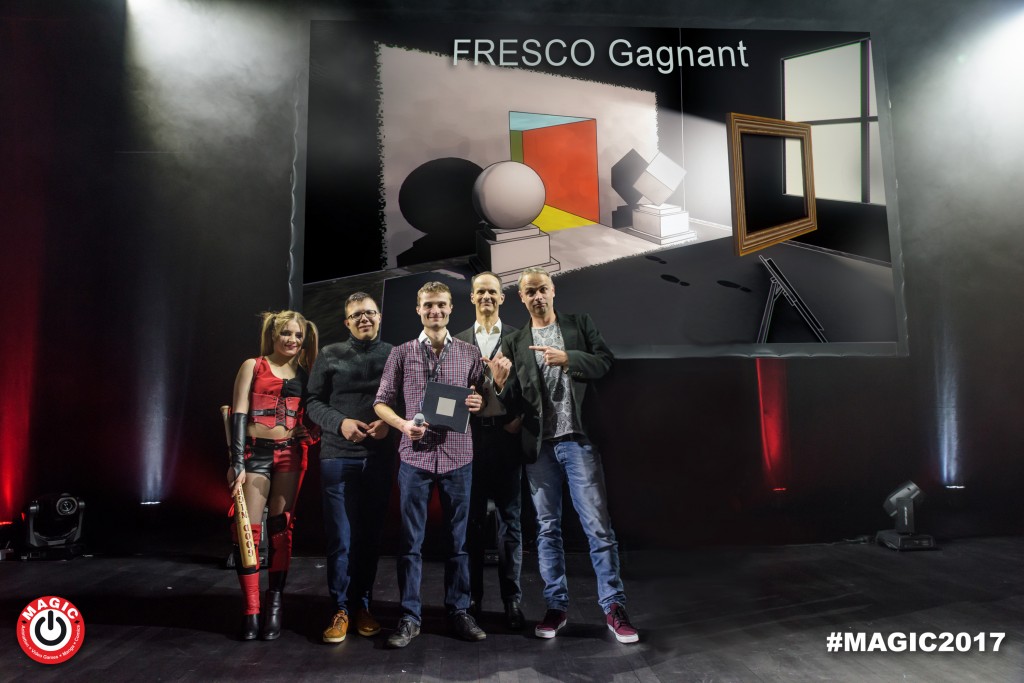 Registration for the event
MAGIC#5 will take place on March, 9th 2019. Registration will start very quickly.
Editorial
Cédric Biscay

C'est un grand honneur pour Shibuya Productions d'annoncer la 4ème édition du Monaco Anime Game International Conferences (MAGIC) qui aura lieu le 24 février prochain au Grimaldi Forum. En tant qu'amateur de mangas, de jeux vidéo, d'animation et de comics, je souhaite partager ces passions auprès d'un public amoureux de ces univers en sollicitant les plus grands artistes internationaux.

Read more...