News
« Previous 1 2 3 4 5 … 9 Next »
VIDEO GAME CONTEST: Registration session is now open!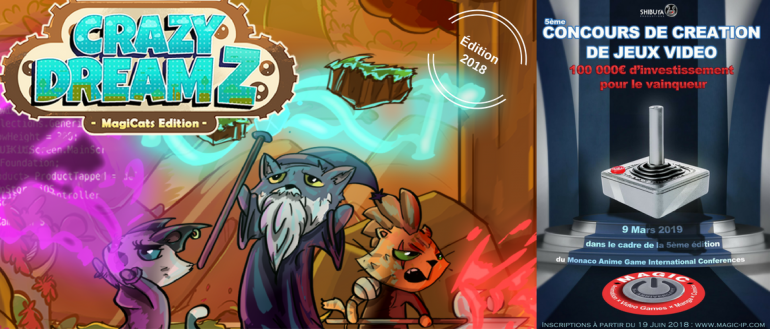 Video Game Contest: Registration session is now open!
It is with great pleasure that we announce, for the fifth time in a row, the return of our unique MAGIC VIDEO GAME CONTEST, which will take place on March 9th, 2019.
Prize: €100 000 for investment toward your project!
If you want to participate in the contest, please download the application form HERE
In order to make your registration valid, you must be over 18 and complete Terms and Conditions with your initials and signature!
Entry forms should be submitted by email to gamecontest@magic-ip.com, along with a scanned image file of initialed and signed terms and conditions.

Important dates:
19th June – 15th October 2018: Registration session; Terms and Conditions available on magic-ip.com
19th November 2018: Submission deadline
8th February 2019: Announcement of the five selected projects, which will proceed to the finals
9th March 2019, MAGIC: Finalists' project presentations, jury deliberation and winner announcement
This contest is open to everyone and free.
The panel of judges will be announced soon.
To read our Press Release please click HERE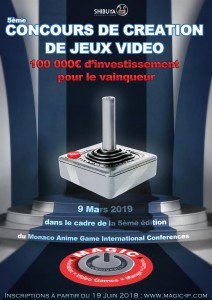 Registration for the event
MAGIC is a private event organized by Shibuya Productions. The entrance is free of charge and requires prior registration. The organization reserves the right to deny anyone entry to the event at their discretion.
Editorial
Cédric Biscay

What an honor for Shibuya Productions to celebrate the sixth anniversary of our event the Monaco Anime Game International Conferences (MAGIC) on the 7th of March.

Who could have believed, that a Gala Dinner, which was initially organized to celebrate the creation of the company, was going to transform into an inevitable yearly pop culture event in the Principality of Monaco.

 Who would have thought that after only 4 years, MAGIC will be exported to Japan, in Kyoto, Japanese culture's heart.