Game Creation Contest
It is with great pleasure that we announce, for the fifth time in a row, the return of our unique MAGIC VIDEO GAME CONTEST, which will take place on the March 9th, 2019.
Prize: €100 000 for investment toward your project!
If you want to participate in the contest, pleasedownload the application form HERE
In order to make your registration valid, you must be over 18 and complete Terms and Conditions with your initials and signature!
Entry forms should be submitted by email to gamecontest@magic-ip.com, along with a scanned image file of initialed and signed terms and conditions.

Important dates:
19th June – 15th October 2018: Registration session; Terms and Conditions available on magic-ip.com
19th November 2018: Submission deadline
8th February 2019: Announcement of the five selected projects, which will proceed to the finals
9th March 2019, MAGIC: Finalists' project presentations, jury deliberation and winner announcement

This contest is open to everyone and free.
The panel of judges will be announced soon.
To read our Press Release please click HERE

As you probably already figured out, at Shibuya Productions we truly devote a passion for video games. We believe that many current video game productions are too focused on aesthetics and often truly lack of interesting and exciting gameplay. To us, gameplay is a fundamental part of enjoyable gaming. We can't help thinking about the old days when, no matter what the game, console, computer or arcade, one could play it over and over again, and still enjoy it every time.
Our goal is to encourage, through this UNIQUE CONTEST, those special few who put gameplay in the center of their game creations.
For any inquiries, please contact gamecontest@magic-ip.com
BACK TO OUR PREVIOUS WINNER
CRAZY DREAMZ: MAGIC 2018 winner of the game creation contest 
Congratulations to Crazy Dreamz – the big winner of the game creation contest during MAGIC 2018! They won the €100,000 investiment prize by Shibuya Productions.
First 2D platform game designed by its own players and sharing its revenues with its community, this game brings diversity and originality.
Crazy Dreamz Best Of 1 is available on PC and Mac via Steam HERE
Crazy Dreamz Best Of 2 will be coming in septembre 2018
Crazy Dreamz won 100 000€ of investment from Shibuya Productions for this project that looks very promising.
We invite you to click HERE to discover additional informations via the press release.
Feel free to spread the information or download the game and perhaps become the creator of tomorrow !
EPIC LOON: MAGIC 2016 winner of the game creation contest 
Congratulations to Epic Loon – the big winner of the game creation contest during MAGIC 2016! They won the €100,000 investiment prize by Shibuya Productions.
Epic Loon is a cooperative and competitive party game with a plateformer core gameplay based on the laws of physics.
Dive into the bizarre world of Epic Loon, a quirky physics platformer for up to 4 players playable in couch co-op or battle mode. An offbeat tribute to classic movies, players lead a group of aliens to take over Joe's TV after they are rudely awakened from their home, an old-school cleaning VHS-tape.
The game is out since the 13th of July 2018.
Game available on Steam HERE
Game available on XBox One HERE
Game available on Nintendo Switch HERE
The team: Maxence DEVOGHELAERE (Game Manager), Thomas DAIDE (Lead Artist), Christophe DA SILVA (Game Designer), Anthony LAURENT (Artist) and Matthieu RICHARD (Developer)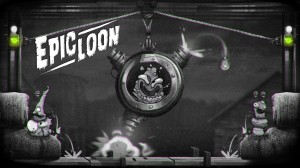 SwapTales: Léon ! – winner of MAGIC 2015's game creation contest
Léon! is the winner of the Monaco Anime Game International Conferences 2015 game creation contest! It is a game for kids starting at 6, who want to play alone or with mum or dad! It is a kind of open and interactive book.
Play in cooperation with your child! Swap words around in order to change what happens in the page which will also influence the rest of the story and Leon's fate!
Smartly combine words on each page to help Léon in his adventure! On your way you'll come across numerous wordplays and surprising situations, which lead to 17 different endings!
The game is available on Ipad and Android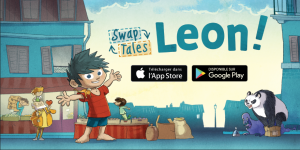 Registration for the event
MAGIC is a private event organized by Shibuya Productions. The entrance is free of charge and requires prior registration. The organization reserves the right to deny anyone entry to the event at their discretion.
Editorial
Cédric Biscay

What an honor for Shibuya Productions to celebrate the fifth anniversary of our event the Monaco Anime Game International Conferences (MAGIC) on the 9th of March.

Who could have believed, that a Gala Dinner, which was initially organized to celebrate the creation of the company, was going to transform into an inevitable yearly pop culture event in the Principality of Monaco.

 Who would have thought that after only 4 years, MAGIC will be exported to Japan, in Kyoto, Japanese culture's heart.