Game Creation Contest
For the fourth time, MAGIC comes back with a unique video game contest.
Prize: € 100 000 for investment toward your project !
Try to be part of the 5 finalists and present your video game to the members of our exceptional jury including
Jordan Mechner, author of Prince of Persia.
The other two jury members will be announced shortly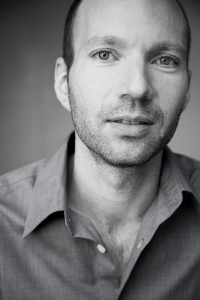 As you probably already figured out, at Shibuya Productions we are truly passionate about video games.
We believe that many current video game productions are too focused on aesthetics and often lack truly interesting and exciting gameplay.
For us gameplay is a fundamental part of enjoyable gaming. We can't help thinking about the old days when, no matter what the game, console, computer or arcade, one could play it over and over again, and still enjoy it every time.
Our goal is to encourage those SPECIAL FEW who put gameplay in the center of their game creations.
If you want to participate in the contest, please fill out the form here and download the Terms and Conditions here
For any question, please contact gamecontest@magic-ip.com
Schedule
The contest dates will be as follows:
6th June – 1st October 2017 – Registration period
17th November 2017 – Deadline for submitting applications
24th January 2018 – Announcement of the 5 selected projects
Saturday 24th February 2018 – Jury deliberation in the presence of the candidates to determine the winner following the presentations of the 5 selected projects
FRESCO: MAGIC 2017 winner of the game creation competition 
We congratulate Fresco – the grand winner of the game creation contest and €100,000 investiment prize by Shibuya Productions.
Fresco will also receive free promotion of his project through a fundraising campaign and tailored guidance through our partnership with crowdfunding site KissKissBankBank.
This effort reflects Shibuya Productions' will to support and assist new talent.
Fresco is a first-person exploration/puzzle game, with a unique gameplay system. Here's the synopsis: "You wake up alone in a world where life has disappeared. You soon find paintings that you can interact with. As you have a closer look at those pictures, you realise they look quite similar to your environment. Use them to your advantage by placing them on strategic locations so you can make your way through this strange world. You need to analyse your environment, understand what the paintings stand for and find out how to apply them to the world."
Congratulations to the winner Yannick Gerometta!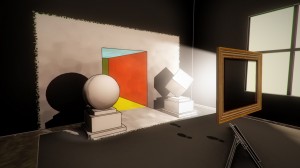 EPIC LOON: MAGIC 2016 winner of the game creation contest 
Congratulations to Epic Loon – the big winner of the game creation contest during MAGIC 2016! They won the €100,000 investiment prize by Shibuya Productions.
Epic Loon is a cooperative and competitive party game with a plateformer core gameplay based on the laws of physics.
It'll be launched in 2017 on PC, MAC, Xbox One and PS4.
Epic Loon tells the subversive story of four proud aliens, newly landed on Earth in order to decimate its population and who, by a combination of circumstances, find themselves stuck in the video recorder of Joe, 31 years old, professional nerd and bachelor living at his grandmother house, having planned on this beautiful evening of summer 1982 to eat chips watching his favorite VHS… Our four conquerors will journey from movies to movies, helpless and confused by these troubling scenes and hostile universes. They'll have to find a way of escaping at any cost…
The team: Maxence DEVOGHELAERE (Game Manager), Thomas DAIDE (Lead Artist), Christophe DA SILVA (Game Designer), Anthony LAURENT (Artist) and Matthieu RICHARD (Developer)
To be released in Autumn 2017.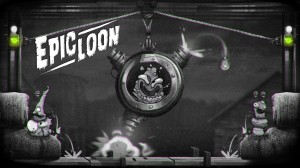 SwapTales: Léon ! – winner of MAGIC 2015's game creation contest
Léon! is the winner of the Monaco Anime Game International Conferences 2015 game creation contest! It is a game for kids starting at 6, who want to play alone or with mum or dad! It is a kind of open and interactive book.
Play in cooperation with your child! Swap words around in order to change what happens in the page which will also influence the rest of the story and Leon's fate!
Smartly combine words on each page to help Léon in his adventure! On your way you'll come across numerous wordplays and surprising situations, which lead to 17 different endings!
The game is now available on Ipad and Android since October 2016!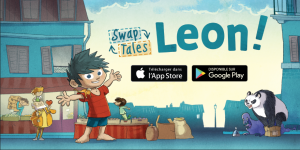 Registration for the event
MAGIC is a private event organized by Shibuya Productions. The entrance is free of charge and requires prior registration. The organization reserves the right to deny anyone entry to the event at their discretion.
Editorial
Cédric Biscay

It is a great honour for Shibuya Productions to announce the fourth annual Monaco Anime Game International Conferences (MAGIC) taking place next 24th February in Monaco's Grimaldi Forum. Being myself a fan of mangas, video games, animation and comics, I just wanted to share those passions with people who love these worlds by bringing them some of the greatest artists from around the world.

Read more...