EXHIBITION
MAGIC is happy to offer to its visitors an Exhibition area including several partners.
In 2018, we had the chance to welcome :
Oniri Créations, French company specialized in design and manufacture of collection statues
We scan, scan and print your 3D figurine in Monaco
Activbody, American company specialized in fitness and health technologies
Alfa Comics, Library
League Of Replica, French craftsmen specialized in costume design
The Art of Anime, Exhibition relating the history of the Japanese cartoon
Reborn, Arcade terminals that will allow you to (re) discover the culture of retrogaming
Salut un café, coffee shop
Nous sommes des héros, high-end jewelry brand inspired by superheroes
Shibuya Productions, Producer of animated films and video games and organizer of Monaco Anime Game International Conferences
For the second time, MAGIC was proud to present the NINTENDO PLAYSTATION. Our visitors could even try it on Shibuya Productions booth all day long!
In addition, after Los Angeles, the Neo Geo World Tour stops exclusively in Monaco! A real success !
At last but not the least, we could meet Mr Garcin, on the Shibuya Productions booth, for an autograph signings all day long !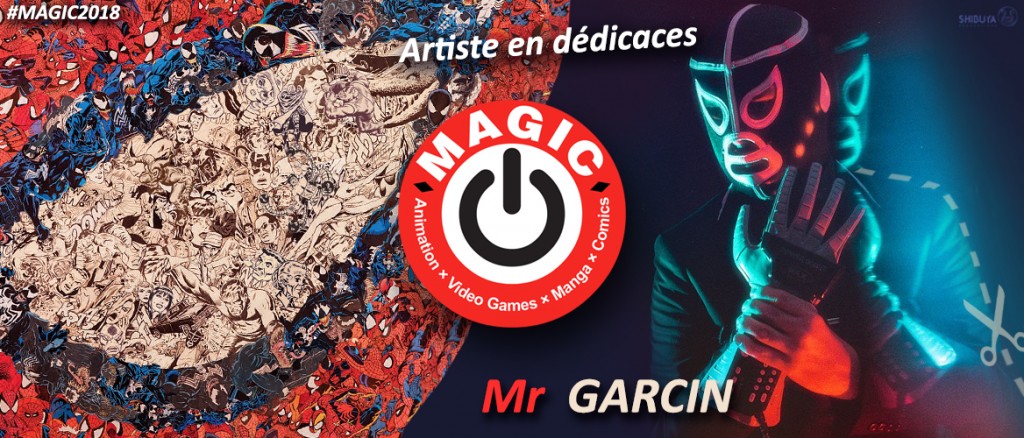 Registration for the event
MAGIC is a private event organized by Shibuya Productions. The entrance is free of charge and requires prior registration. The organization reserves the right to deny anyone entry to the event at their discretion.
Editorial
Cédric Biscay

Quel honneur pour Shibuya Productions de célébrer le 9 mars prochain, les 5 ans de notre événement le Monaco Anime Game International Conferences.

Qui aurait pu croire qu'un dîner de gala organisé pour célébrer l'ouverture de la société, allait se transformer en un événement annuel pop culture incontournable en Principauté de Monaco ?

Qui aurait songé qu'après seulement 4 éditions MAGIC allait s'exporter au Japon, à Kyôto, ville et berceau de la culture japonaise ?