Cosplay Contest
For the MAGIC 5th anniversary, Shibuya Productions is preparing something unique,  the Magic International Cosplay Masters, a show you will not  want to miss!
The best performer will also win a return ticket to Japan ! In 2018, you attended a contest gathering 16 of the best international cosplayers, coming from 12 different countries.
This year we will welcome 16 cosplayers from 15 different countries!
The finalists have been announced, please descover them here !
The challengers we are selecting for this 5th edition will wear a home and tailor made costume especially designed for the MAGIC.
Follow us on Facebook for the latest updates here !
Please feel free to contact us via Email for any request : info@magic-ip.com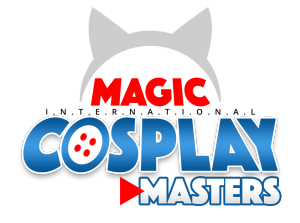 Registration for the event
MAGIC is a private event organized by Shibuya Productions. The entrance is free of charge and requires prior registration. The organization reserves the right to deny anyone entry to the event at their discretion.
Editorial
Cédric Biscay

What an honor for Shibuya Productions to celebrate the fifth anniversary of our event the Monaco Anime Game International Conferences (MAGIC) on the 9th of March.

Who could have believed, that a Gala Dinner, which was initially organized to celebrate the creation of the company, was going to transform into an inevitable yearly pop culture event in the Principality of Monaco.

 Who would have thought that after only 4 years, MAGIC will be exported to Japan, in Kyoto, Japanese culture's heart.