Exhibition Area
MAGIC is happy to offer to its visitors an Exhibition area including several partners.
Special MAGIC 5th anniversary:
William Simpson, the lead storyboarder of the TV series Game of Thrones TV will be in live drawing session during the whole day!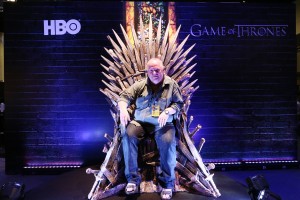 In 2019, we will have the chance to welcome :
Activbody, official partner and an American company specialized in fitness and health technologies
Alfa BD, book shop
Génimage, animation, video game, illustration, BD and manga university
Iris Game, first live escape game in Monaco, tribute to Stan Lee
La Chaîne manga,  100% Japanime channel
League Of Replica, French craftsmen specialized in costume design
Lescargotgraphe, professional photo booth
MAGIC Lab, reading, drawing and animations for children and teenagers
Radio Monaco, radio made in Monte Carlo
Salut un café, coffee shop
The Art of Anime, exhibition relating the history of the Japanese cartoon
Shibuya Productions, animated films and video games producer and organizer of the Monaco Anime Game International Conferences
Wacom, one of the largest producers of graphics tablets
Registration for the event
Les inscriptions sont terminées.

The registrations are closed.

You can still come to the front desk if the maximum capacity is not reached.
Editorial
Cédric Biscay

What an honor for Shibuya Productions to celebrate the fifth anniversary of our event the Monaco Anime Game International Conferences (MAGIC) on the 9th of March.

Who could have believed, that a Gala Dinner, which was initially organized to celebrate the creation of the company, was going to transform into an inevitable yearly pop culture event in the Principality of Monaco.

 Who would have thought that after only 4 years, MAGIC will be exported to Japan, in Kyoto, Japanese culture's heart.