Cosplay Contest
For the second edition of MAGIC, Shibuya Productions and BulleJapon prepare something unique. There will not only be one cosplay contest, but two !
First, an exceptionnal contest YOU can apply to and where you will have the opportunity to win a return ticket to the Dragon Con, Atlanta !

Then, you can attend a contest which will gather some of the best european cosplayers: the show is not to be missed. The best performer will also win a return ticket to the same destination !
Schedule here after :
11:45am Public Cosplay Contest hosted by Bulle Japon and Sébastien-Abdelhamid
12:30pm Public Cosplay Contest show and winners announcements
3:05pm MAGIC International Cosplay Masters 2016 (MICM) hosted by Domino and Fairy
4:25pm MAGIC International Cosplay Masters Show and winners announcements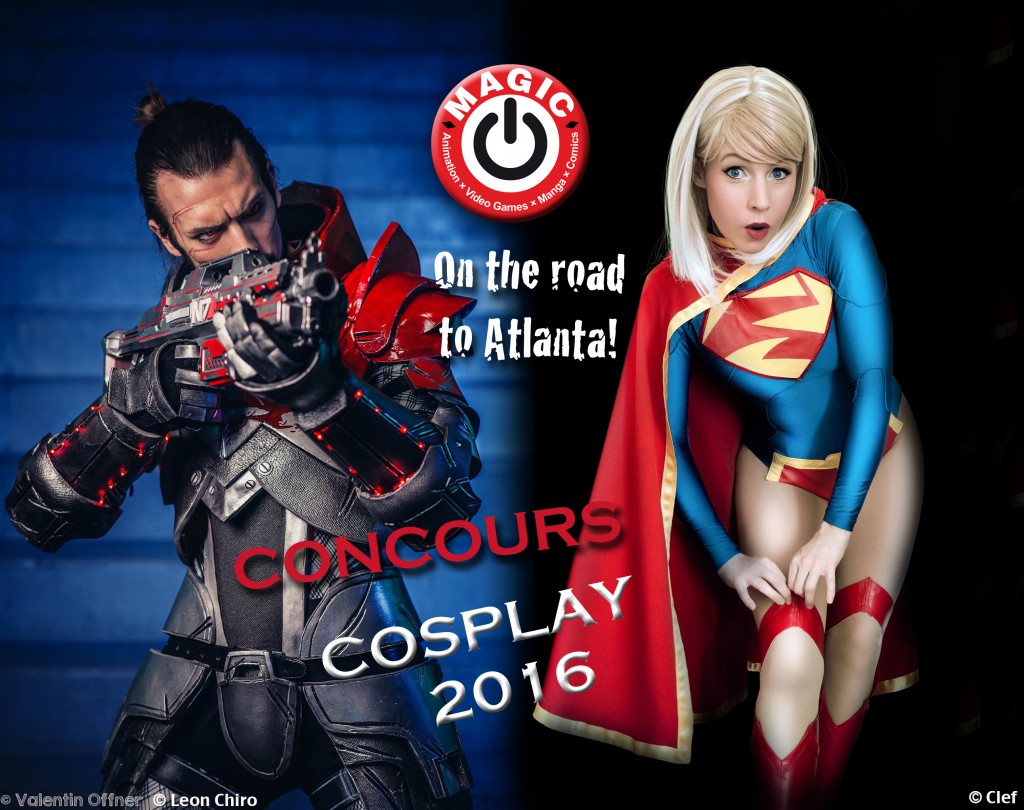 You want to participate to this contest? (Be cautious, the places are limited!)
First have a look to the regulations HERE.
We remind you that it is only a individual contest.
Registration will begin on the BulleJapon website (date will be communicated later), first arrived, first registered. Registrations must be completed and without mistakes.
If you are willing to contact us, please send us an e-mail at:  info@magic-ip.com
Registration for the event
We inform you that the registration is closed from Friday Feburary 26th at 8 am French Time.
Those who did not get the chance to register, do not hesitate to come at the entrance on February 27th, but we cannot guarantee that you will enter the event.
Thank you for your understanding.
Editorial
Cédric Biscay

C'est un grand honneur pour Shibuya Productions d'annoncer la 2ème édition du Monaco Anime Game International Conferences (MAGIC) qui aura lieu le 27 février prochain au Grimaldi Forum. En tant qu'amateur de mangas, de jeux vidéo, d'animation et de comics, je souhaitais partager ces passions auprès d'un public amoureux de ces univers en sollicitant les plus grands artistes internationaux.

Read more...